Reasons for abnormal noise during switching power transformer operation
The principle of the transformer is electromagnetic induction, which is mainly used to change the magnitude of the AC voltage. Transformers are used in the modern electrical industry. Transformers can be divided into many types and are used in many industries. Switching power supply transformers also fail. The most common reason is that they make a squeaking sound during work. What is the reason?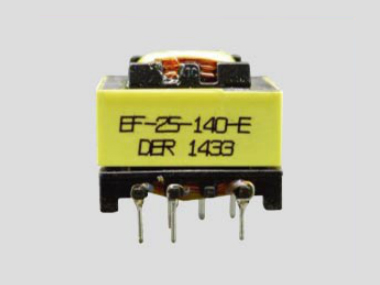 Reasons for abnormal noise during switching power transformer operation:
First, the secondary load is usually too heavy, or the secondary local small current circuit has a short circuit.
Secondly, the magnetic core and the skeleton are loose.
In addition, the coils in high-frequency transformers are not tight, and when high-frequency currents flow, vibration can cause audio noise.
Solution:
First, solve the short circuit or overload problem.
Second, if the transformer is repainted and not easy to disassemble, it can be filled with 704 silicone.
In addition, the solution is a vacuum impregnated high frequency transformer. It should be noted that the vacuum can squeeze out the air in the high-frequency transformer.
Wuxi Derun Electronics Co., Ltd. has been engaged in transformer production for 17 years. It is a high-tech enterprise in the transformer industry. Its products include high-frequency (switching power transformer), low-frequency iron-core transformers, and various types of inductors. The company has a strong R & D and perfect after-sales team.
Switching Power Transformer Website: http://wxderun.com